hoping everyone had a wonderful Fourth of July =]
on the other hand... my deepest sympathy goes out to the McNair family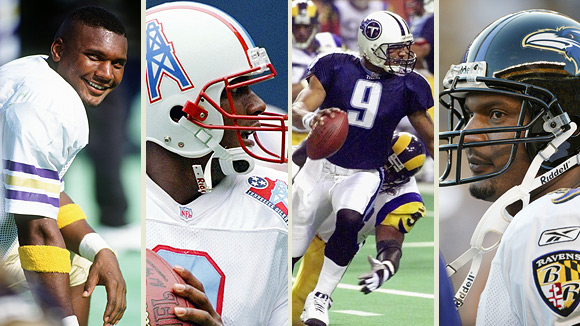 Former Alcorn State/Vikings/Oilers/Titans/Ravens Quarterback Steve McNair was shot and killed today in a very suspicious murder... This is what, like the 6th celebrity death in the past two weeks??!?! This is slowly but surely getting out of hand...
McNair was one of my favorite players in the NFL, from his Super Bowl run in the Titans first season (that i still believe they should have won)... to his short tenure as the starting QB for my favorite/hometown team, the Ravens...
May the Lord bless his family... and watch over him in Heaven...
Rest In Peace: Steve "Air" McNair
(February 14, 1973 - July 4, 2009)